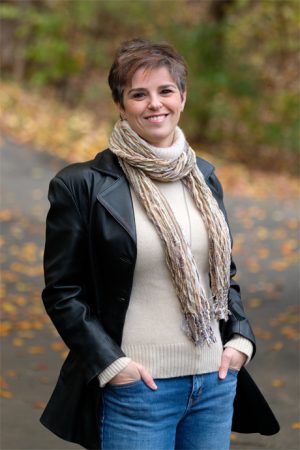 I like making things. Lots of things. I prefer to think of myself as well-rounded rather than scatterbrained as the things I like to make are all somewhat interconnected. And as they say, variety is the spice of life.
I graduated Syracuse University in 1994 with a bachelors of fine arts in scenery and costume design for theater and film. After working in Los Angeles on two feature films and a music video, I found myself in a position to learn Photoshop (2.5! Have I just dated myself?) to digitally color comic books. I spent a year and a half at Electric Crayon, a coloring house, digitally coloring comic books for Marvel, Wildstorm, DC, Image, and Topps Comics.
Since then, most of my illustration and design work has been in digital new media, particularly in the children's market. I've designed web content for Fox Kids, eToys, Matel Media, and The Starlight (now Starbright) Foundation.
Through UCLA Extension, I took an introduction class in childrens book illustration taught by Deborah Nourse Lattimore and joined the SCBWI in 1997.
I have been working in illustration, layout, animation and design for the educational curriculum company, k12.com, located in Herndon, VA since 2002.
After years of working exclusively in digital media, I got myself off the computer and back to more "practical" fine arts with an ongoing collage series. Originally based on the musical work of my late brother, Harris Wulfson, "The Score is a Work of Art" debuted at Artomatic 2009 in Washington DC.
As a history, anthropology and philosophy nerd, I love researching everything, particularly culture, religion, architecture, and period clothing. Care of my background in theatre, I also love the language of symbols and working within a concept.
When I have time, I practice yoga, bake, ski, sing, and play the fiddle. I once owned a motorcycle and rode it to Gettysburg. If I have any spare time left, my basement is full of arts and crafts supplies just waiting to become something else. So I opened an Etsy store just in case.
Born a fourth generation New Yorker, I spent my formative years in the south, my teen years back in New York, and my twenties in Los Angeles. I now live in Virginia with my husband and two small children.