Since I made it for myself, I put the holidays I wanted on it. I made myself a progressive Jewish-American calendar with Jewish holidays that don't usually make it onto the standard calendars, Hebrew month starts and each Rosh Chodesh, as well as the Hebrew year(s) and moon phases.
As in years past, I'm sharing my calendar for free. If you want a copy…
Sometimes when you do personal projects, they sort of make themselves and this one also has a mind of its own.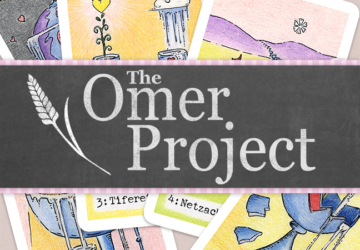 I'm excited to announce that The Omer Project Meditation Card Decks are FINALLY here!This is an initial run of only 250 card decks. If there is more interest, I will create a second run well in advance of the Omer count next year!Also, I plan to keep sending the daily card image and message via the […]