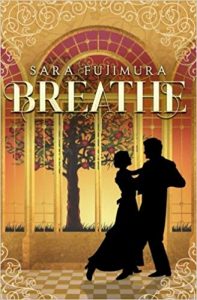 Breathe

By Sara Fujimura
Published by Tanabata Wishes Enterprises, LLC, 2018
After being pressed into service as a nurse, seventeen-year-old Virginia discovers her innate talent, begins a clandestine romance with her father's Italian assistant, and learns what it truly means to be a modern woman during the Spanish Flu pandemic of 1918.
I contributed the historically costumed silhouette to the cover design.
Mr. Moon

By Daryl Cobb
Published by 10 to 2 Children's Books, 2011
"[Mr. Moon is] "[a] pleasing children's narrative with a relevant message. … Jaeger's illustrations give the night a soft, beautiful glow, complementing Cobb's text and simultaneously convincing both Mr. Moon and the reader that nighttime is a magical time. Her personifications of Mr. Moon and Mr. Sun are utterly delightful; perhaps the most amusing page in the book features a sad-faced Mr. Moon attempting to fruitlessly blow a dangling kite as the children are tucked in their beds." — Kirkus Reviews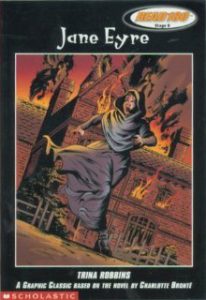 Jane Eyre: A Graphic Classic Based On The Novel By Charlotte Bronte

Published by Scholastic Books, 1999
A graphic classic based on the novel by Charlotte Bronte.."
I was the digital colorist on this project.
Confessions of a Teenage Vampire: The Turning

By Terry M. West & Steve Ellis
Published by Scholastic Books, 1997
Wondering about Aaron Lemachard II, the founder of her New England town, Lily Jordon discovers that he is a vampire who has lived for nearly four hundred years and has chosen her to join the world of the undead."
I was the digital colorist on this project.