My art is on display Johns Hopkins Montgomery County campus in Rockville, Maryland through November 9th in the lobby of 9605 Medical Center Dr, Rockville, MD 20850
My work is on display along with multimedia artist, Olga Bauer's beautiful and introspective pieces. Thank you to my fellow artist Sherill Gross for this show opportunity.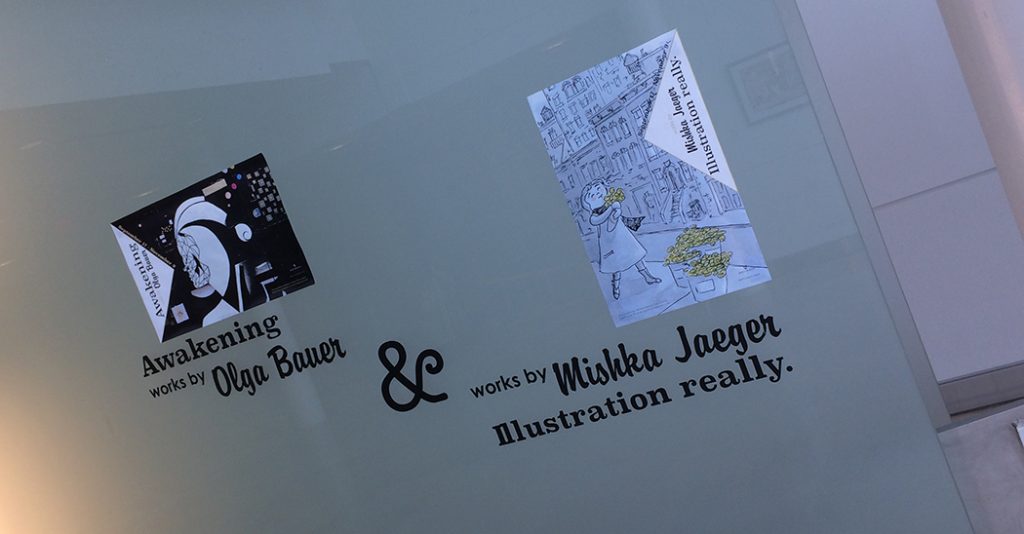 And an interview:
In the JHU Montgomery County Newsletter: 
http://mcc.jhu.edu/news/new-art-exhibits-on-display
Tell us about yourself.
I'm a freelance illustrator, graphic designer, and visual artist living in Reston, VA with my husband, two small kids and one large, furry cat.
Born a fourth-generation New Yorker, I spent my formative years in Arkansas, my teen years back in New York, and my twenties in Los Angeles.
I earned a BFA in theatrical design from Syracuse University in 1993 and completed continuing studies in children's illustration at UCLA in 1997.
How'd you get into art and decide to become an artist?
I'm not sure I ever wanted to be an artist. I think it's always been what I am, how I move through and deal with the world. Bad things happen, good things happen, and I'm driven to create. It's a mode of communication and self-expression. Having a creative outlet helps me to get through the things I can't control in my life.
I come from a professional but creative family. Being a creative was supposed to be a hobby. That might have been the smarter career choice, financially.
What kind of art do you do? What materials do you use?
Story is at the heart of my work. It's illustration, really.
I love having control over the little worlds I create — each little image in each little story. I create vignettes and slices of life the way I want them to be.
Right now my primary medium is colored pencil, but I love experimenting with everything. The medium is a part of the story too, and can enhance or detract from what I'm trying to communicate.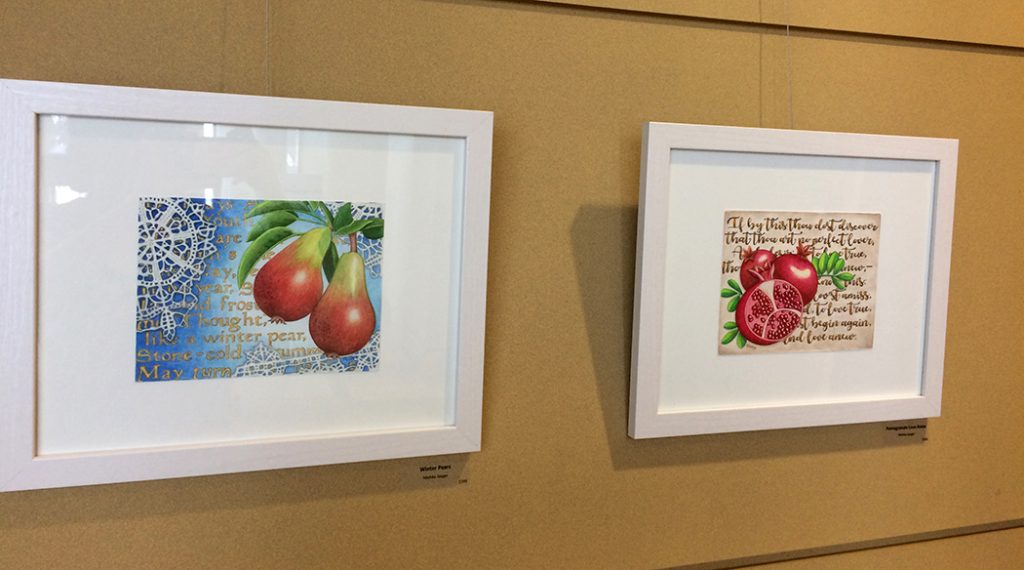 What is your approach for creating a work of art? What is your inspiration?
Sometimes I start with detailed sketches which I digitize and composite on the computer. If I'm using dry media like colored pencil, I'll print in light k-tones directly onto art paper. If the media is wet, like inks and paints, I'll use a light box. Sometimes I don't sketch or digitize at all but just jump right in. Each medium requires a different approach.
Is it cliché to say that inspiration is everywhere in the world around us? To be honest, I can be inspired by anything at random if I'm in the right mindset. I tend to have too many ideas at once and too many projects in the works at any one time. I'm scatterbrained. I'm not yet sure if that's a bug or a feature.
What do you hope viewers of your art experience upon seeing the exhibit?
Art has the power to change and influence people's moods and how they relate to the world. If I have that power at all in my work, I'd like to think I use it do to good. This is why my work is mostly colorful and peaceful. I hope some of it is thought provoking in its own way. Nothing big and grand, but I'm aiming to add a little more light into the world.