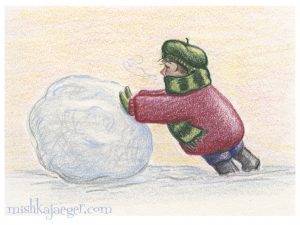 You are unique and you have a voice – Sarah Davies
Let's talk about the VOICE (not the TV show, although it's probably relevant, I just don't watch it so I wouldn't know). I've been pondering this topic long before it was on the roster at the 2017 SCBWI Mid-Atlantic conference this past autumn.  Here's a brief synopsis of two presentations, one geared towards illustrators and one towards writers. I believe both presenters assumed that we are already vocalizing and seeking to fine tune our voices.
"Style and Artistic Vision" (in illustration) presented by Giuseppe Castellano of The Illustration Department
Mr. Castellano began by discussing style (he hates that word) as "informed interpretation" and what that means in an illustration — how do we use our experience of [what we are attempting to illustrate] towards successful execution. We talked about finding the concept behind the illustration and did a few exercises to work on finding the base concepts. These exercises reminded me of a game we used to play back in college that we called "Metaphysical Win, Lose, or Draw!" If you're familiar with the original home game, it's basically the same except that the concepts we had to successfully convey couldn't be nouns. Essentially you have to figure out how to draw "cold," or "abundance," or "spiritual," (you get the idea).
Mr. Castellano also showcased examples of successful illustrations that represented both a focus on the concept, as well as successful crafting techniques. He explained that skill in drawing is the foundation of illustration, but the choices you make in conceptualizing your illustration with regard to the structure and layout, and the techniques you chose to employ will ultimately determine how effective your final work will be. He discussed conveying a message using clean techniques in gesture, directional stroke dynamics, and line weights; positive and negative spaces (particularly negative); choice of color palette; and how "pops of color" stand out from a limited color palette.
Final words of wisdom: Draw with conviction. Have faith in your abilities and your work. Don't worry about what you think something is "supposed" to look like or let self-doubt show. The simplest decisions ultimately tell the best stories.
"The Magic of Voice: Tips on Finding and Developing a Unique Sound" (in writing) presented by  Sarah Davies, of The Greenhouse Literary Agency.
I really wish I could have recorded Sarah Davies' presentation on Saturday morning because I wasn't fully awake. I'm not sure why – perhaps it's because I'm still halfway still in dream territory – but I find that whomever gets that 8:45am slot at the Mid-Atlantic SCBWI conference always delivers the most fascinating presentation. Anyway I really hope Ms. Davies gets tapped for a TED talk because her presentation would just be so perfect for it!
Ms. Davies jumped right into the use of voice with comparisons to (and demonstrations of!) her own experience as a singer to illustrate how an author can find their narrative voices as well as those of their characters. She gave well-structured point-by-point suggestions so I'm going to bullet some of them.
"Develop your ear," by reading outside your comfort zone  – including and especially genres you wouldn't necessarily personally like.
Really listen to the artistic choices other authors make in their choices of words such as using repeats for emphasis, cadence, and phrasing.
Think about how you can effectively bend or break rules, for example using double negatives to define a character's voice.
Teach yourself to listen to your characters' voices by telling (not reading) your stories out loud, acting out the parts using different voices for and from your characters.
Get to know your characters well enough to be able to speak with their voices.
Consider how different characters, for example a child and an adult, speak about the same thing from different points of view?
Ms. Davies also showcased examples of successful writing and discussed techniques for crafting an effective finished piece. One example was a flow of abstract to concrete concepts in entering a narrative which, to me, is exactly like a gradient of negative to positive space shown in abstract to concrete terminology! Other techniques Ms. Davies discussed were in finding the silence between words (hmm negative space again!); being concise and clear with word choices to convey a sensory or emotional experience; finding different ways to show and not tell – to paint a picture with words; adding rhythm; and sharing the storytelling with other voices.
Ms. Davies also gave the usual recommendation of daily practice – she called it playing or sketching – for 20 minutes each day. But specifically in order to help find and fine-tune our voices, she suggested experimenting in writing everything from every conceivable genre and from every conceivable perspective in order to explore what approach we would take to it.
Final words of wisdom: Write without restraint. Take Risks. Give yourself permission to fail. Write with passion. "A strong voice helps you stand out in a snot green ocean of boring"
***
So What is Voice? How do I want to use my voice? What do I want to say and how do I say it? How can you tell that voice is mine?
In my last post I'd said that VOICE was going to be a blog post unto itself. What I really meant was that I'll have to kick it off in a blog post unto itself but as it's my creative word of this year, I'm going to talk about finding my own voice in my own art frequently throughout 2018. I think that in order to find and fine-tune my voice, I'm going to have to snap my perspective and approaches like a glow-stick - to break out of what it's SUPPOSED to look like, sound like, be like – shake things up a bit and see what shines #snapshakeshine.
About the illustration. Originally posted December 14th 2017 on Instagram: Sketching before coffee today. No graphite. I envy folks who can make the time and have the focus to draw everyday. 🎨 My work is good but it's not where I want it to be yet. Still, I'm always learning and growing, and hoping to push that snowball to the next level in 2018. #snapshakeshine
I welcome your input and discussion as I explore!