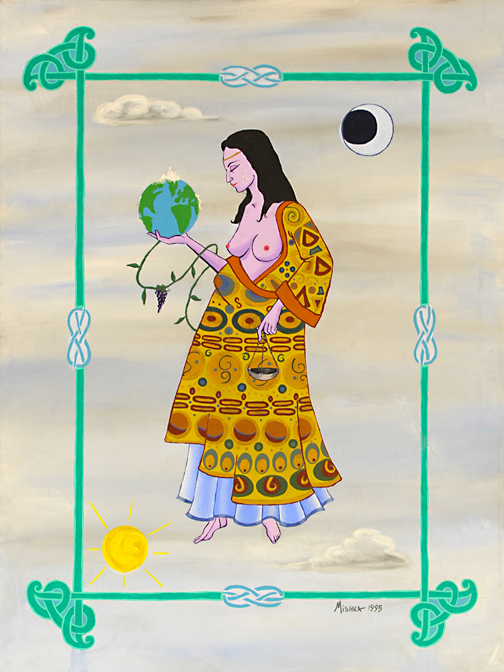 Sometimes, in order to move forward, one has to have a look at one's past. So I have started going back through some of my old works and bringing them up to date. It seems I've had an interest in goddess images for quite a while.
Her dress was highlighted in a gold opaque watercolor that doesn't translate very well in this photograph because "shiny" doesn't translate well in reproduction. The dress pattern is based somewhat obviously on Klimt's designs. I didn't do anything more than brighten up the photograph a little but except that I did digitally update my signature. My name wasn't Mishka back then. Wow. 18 years ago. Yikes.
I'm going to be putting a bunch of my older works up on deviantArt for sale as prints, cards, and postcards. Some of these haven't seen the light of day in… um… 18 years?
This is an interesting way to go forward, isn't it? By first looking back? Happy 2014!
This painting is available as a print on deviantArt.