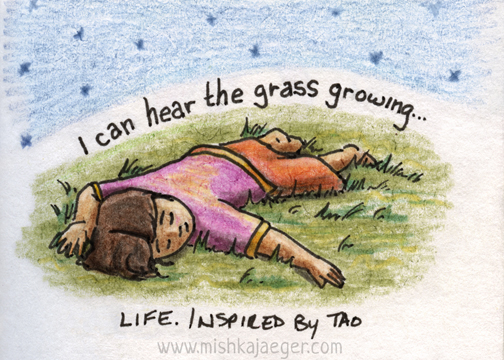 Somewhere around day 25 of my #100DaysOfSimple illustration challenge, I had the good fortune and timing (at long last) to take a day of yoga seminars with the amazing, effervescent, and inspiring, Tao Porchon-Lynch. The minute I walked into the room, I was overwhelmed by the sense of her tremendous positive and kinetic energy. It was as if a huge blanket of light was just hovering about navel-level across the entire room. I spent the day energized and open, amazed at how much the simple corrections she made to my postures changed so much in my practice.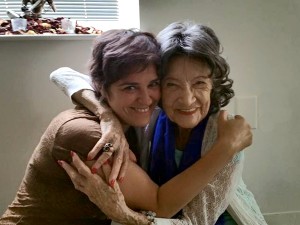 One of Tao's co-teachers, Shizuko, also carries this wonderful energy with her. I showed her my little illustration challenge book and she suggested I draw an illustration of Tao, but I saw and felt Tao to be really so much younger in manifestation than she appears. When I got home, I felt inspired to illustrate a little Tao based on one of her many stories about her childhood. And just like that, I appear to have unlocked a little series I've been wanting to create that combines my love of yoga, spirituality, children, and illustration. I will be continuing this series with additional characters, poses, and philosophies.
I am beyond pleased and flattered that the ladies, Joyce, Shizuko, and Tao, asked to post my little yogi girls at the bottom of Tao's workshop page.