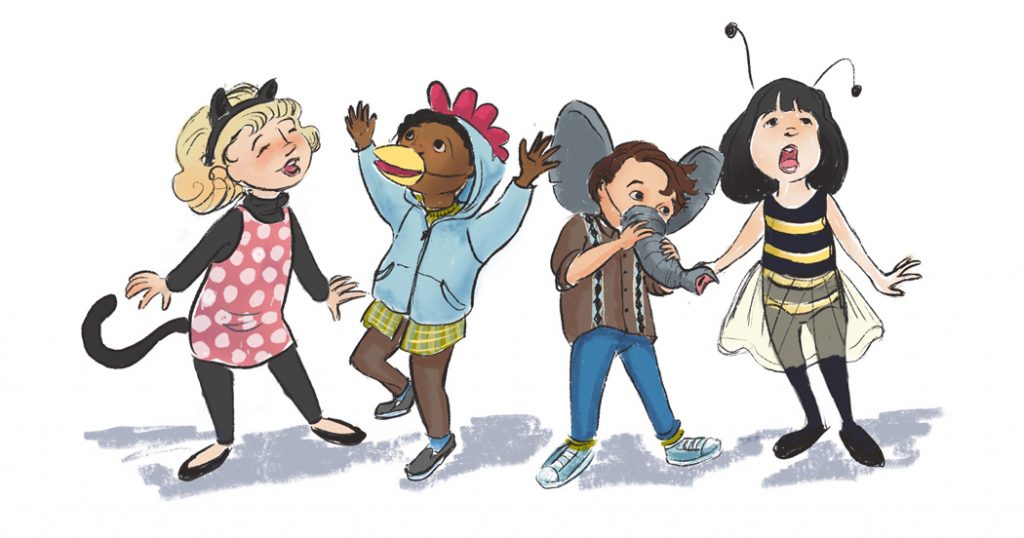 Because I seem to be writing more these days than drawing, here's my entry for Vivian Kirkfield's 50 Precious Words contest. TONS of amazing tiny stories are in the comments of Vivian's contest post.
As my professional word for the year is VOICE, I figured why not write a little thing about that?
My super virtual studio-mate, Tami Traylor was inspired to make this adorable illustration to go with it. And then she entered the competition too! Yeah!
"What do YOU Say?" – 50 words.
Hoot
Chirp
Warble
Squawk
All the animals can talk.
Oink
Baa
Gobble
Moo
Your voice is important too!
Buzz
Quack
Ribbit
Neigh
You know what you want to say!
Honk
Squeak
Bellow
Roar
So, what are you waiting for?
Hiss
Woof
Caw
Meow
Sing out loud then take your bow.