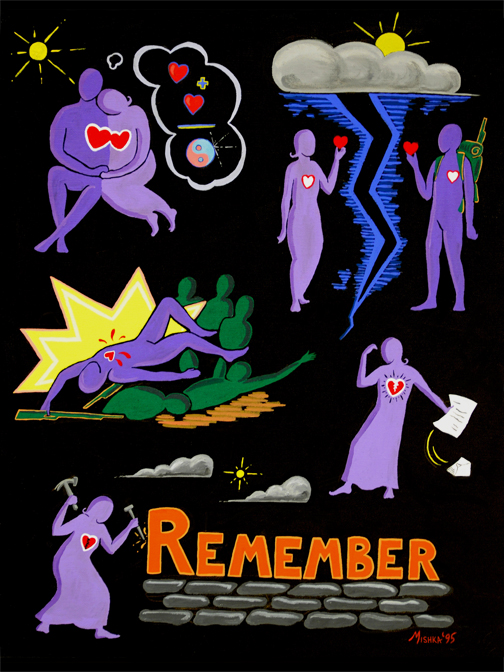 Continuing my project of bringing my older works up to date… This was the second of a series of acrylics I did back in 1995 that I called, "The Purple People."
I did the original sketch for this piece on a trip to Israel in 1993. I was actually recovering from mononucleosis at the time so I wasn't 100% in my focus but it seemed to me there were way too many memorials all over the place and that we were visiting pretty much all of them. This piece is pretty simplistic so I'll let it speak for itself. And unfortunately, it's theme is always current.
This painting is available as a print on deviantArt.