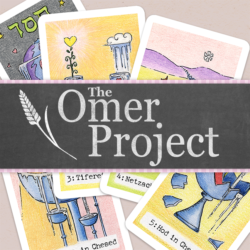 I'm excited to announce that The Omer Project Meditation Card Decks are FINALLY here!
This is an initial run of only 250 card decks. If there is more interest, I will create a second run well in advance of the Omer count next year!
Also, I plan to keep sending the daily card image and message via the MailChimp email list for the Omer count this year.
It's not too late to subscribe: http://eepurl.com/ht15Yn 
Thank you so much for joining me on this journey!